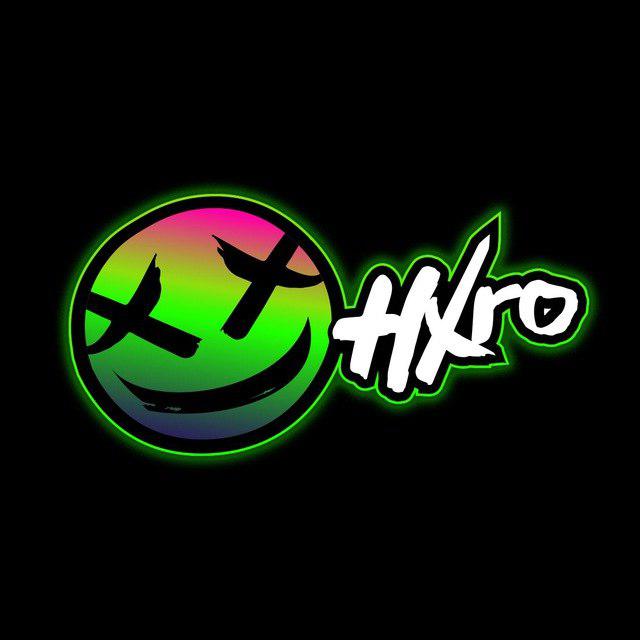 HXRO ($HXRO)
Hxro is a PvP crypto social gaming platform established in 2018 by co-founders Dan Gunsberg, Rob Levy, Danny Johnson, Lawrence Richardson II and Greg Zanotti.
Deal Terms
Deal Type:
Token Presale
Bonus/Discount:
50% Discount
Collection Currency:
eth
Price:
.02 usd
1 usd = 50.00 hxro
Blacklisted Countries: info
Blacklisted States: info
Estimated Dist. Date:
December 21st, 2018
Float or Fixed:
Float
Fixed Rate 1ETH:
Locked on Send
Max Financing Amount:
$5,000,000
Investor Accredited Required Countries: info
Executive Summary
Token Ticker:
HXRO
Hxro is a PvP crypto social gaming platform established in 2018 by co-founders Dan Gunsberg, Rob Levy, Danny Johnson, Lawrence Richardson II and Greg Zanotti, who have backgrounds in finance, trading, professional poker, software development and data analytics. Hxro Games, Ltd. is incorporated in Bermuda.

Hxro Games gives users an exciting new way to play crypto price action. Players compete for prize pools and status against peers from around the world. The platform utilizes an ERC-20 token named HXRO which is used for entry fees, unlocking platform entitlements and status.

Hxro's initial release will feature its first game variant-- MoonRekt.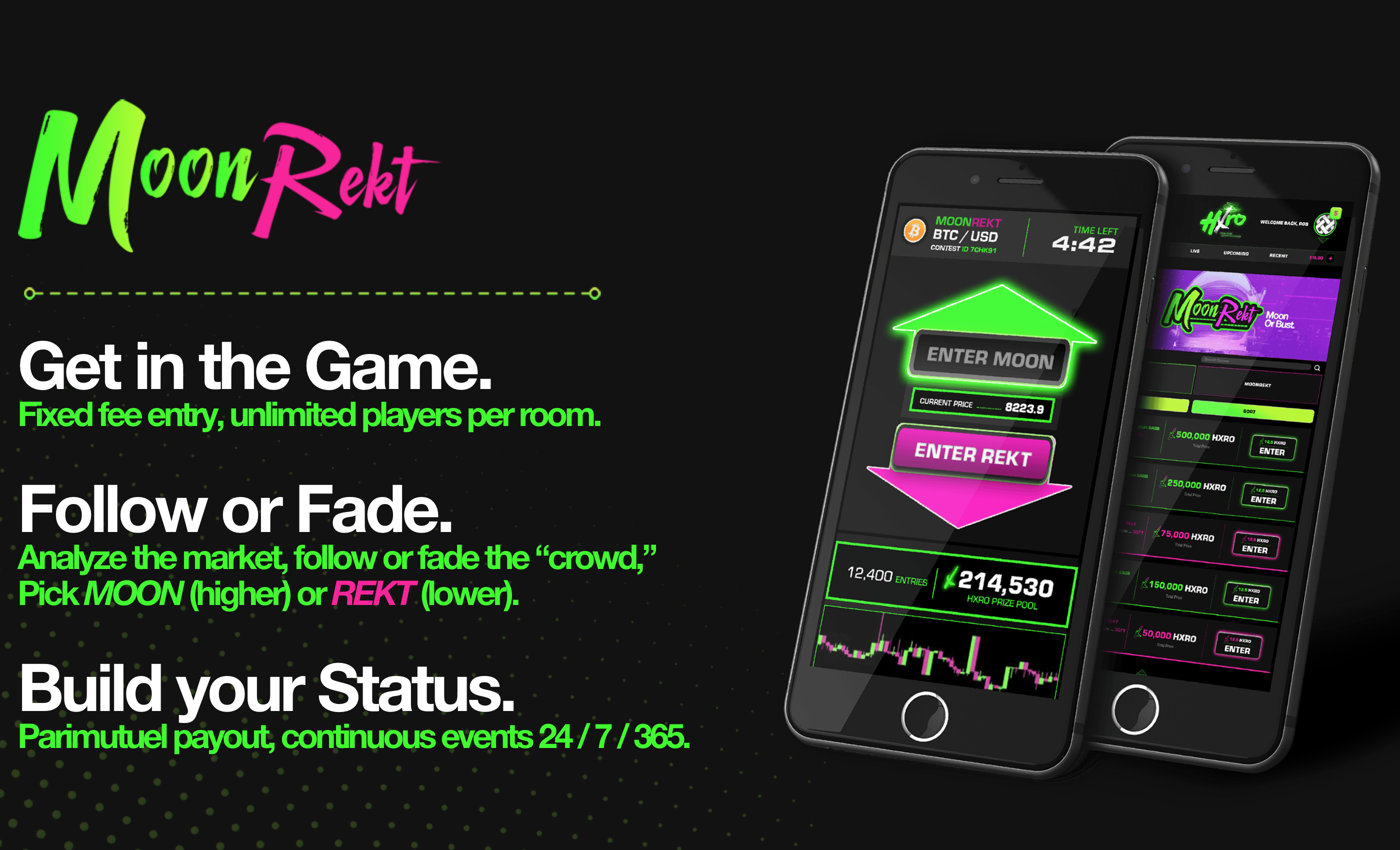 Players in MoonRekt use their skill and intuition to correctly identify the directional movement of various cryptocurrencies during a specified period of time. Games have pre-defined lengths (5 minutes, 15 minutes, 1 hour, 1 day, etc.) and run perpetually, 24/7/365.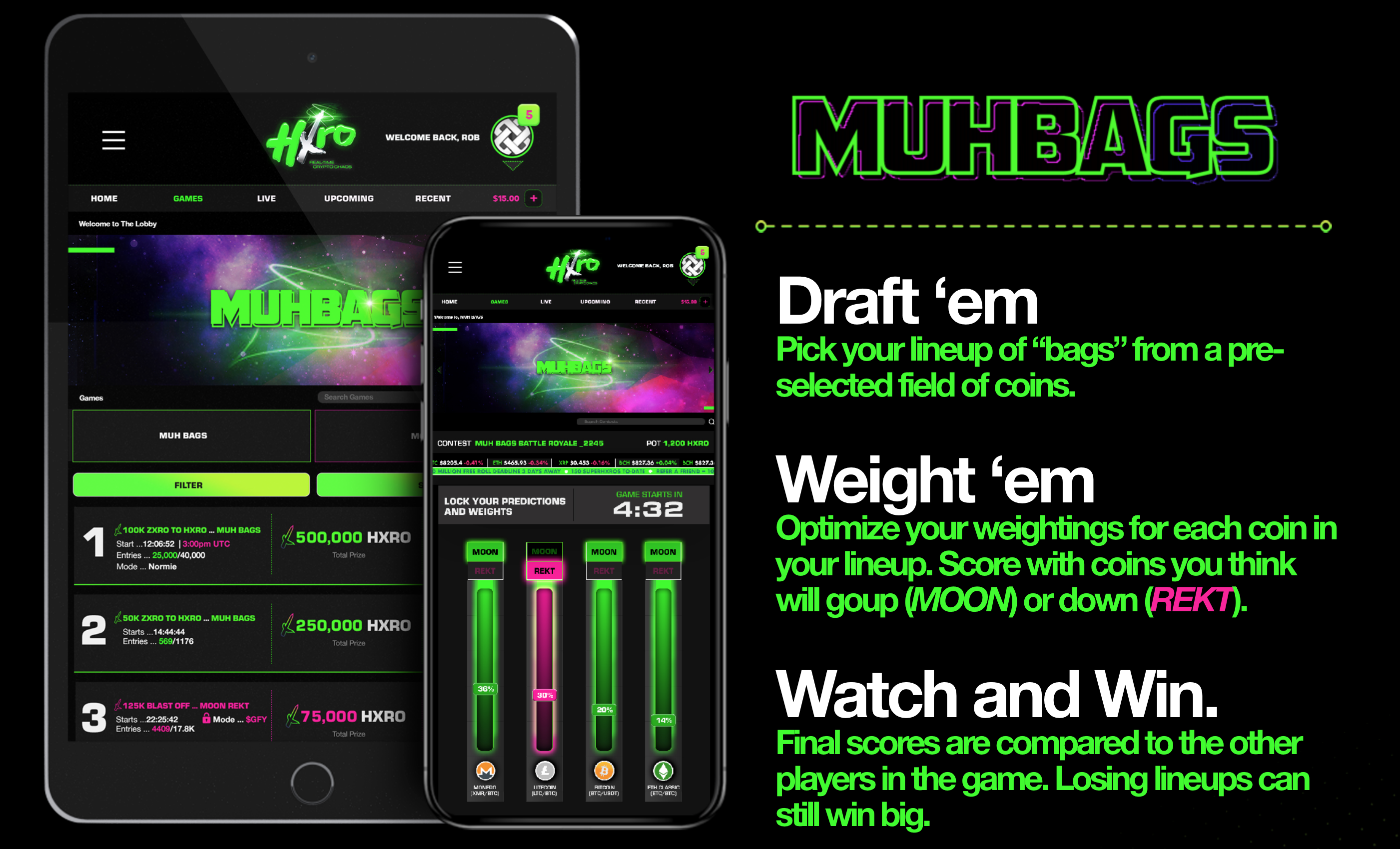 Hxro will also create featured games that highlight news-driven cryptos.
The platform features global Telegram-integrated chatrooms, full charting, leaderboards and low-friction deposit/withdrawal features.
The platform has pre-registered more than more than 19,000 users leading up to its global launch.
Website:
Telegram URL:
# of Telegram Members:
7000
# of Twitter Followers:
7200
Compliance Statement: HXRO.io is offering the HXRO utility token under the laws of the United States. The offering is not available to US investors who do not satisfy the requirements laid out by US law to be an accredited investor. Paperstreet will not receive compensation in the form of a performance fee or commission on the amount of capital raised in the offering.

Investments in cryptocurrencies and utility tokens involve a high degree of risk and those investors who cannot afford to lose their entire investment should not invest. This profile contains offering materials prepared solely by HXRO.io without the assistance of Paperstreet. Investors should review the risks and disclosures in the offering's investment documentation. Before making an investment decision, investors should review the company's Whitepaper and Slide Deck for a complete description of its business and offering information, a copy of which may be found below.

The material contained in this profile is not to be regarded as an recommendation to buy or sell or the solicitation of any offer to buy or sell securities in any jurisdiction where such an offer or solicitation is against the law, or to anyone to whom it is unlawful to make such an offer or solicitation, or if the person making the offer or solicitation is not qualified to do so. The information on this profile does not constitute legal, tax, or investment advice. You must not, therefore, rely on the content of this profile when making any investment decisions.