Xairos Newsletter: 2022 Year in Review
Jan 6, 2023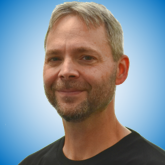 David Mitlyng for Xairos

🏆 Achievements
2022 was a big year for Xairos - some highlights:
Built a Proof-of-Concept (POC) to advance our technology development using commercially available hardware and improve our algorithm, software, and simulation.
Stood up our Board of Advisors with Dr. Raphael Pooser (Quantum Advisor), Nino De Falcis (Timing Advisor), Adam Sturmer (Business Strategy Advisor), and Chris Green (Finance Advisor).
Received Notice of Allowance for our patents: "Quantum Secure Network Clock Synchronization" and "Quantum Secure Clock Synchronization Based On Time-Energy And Polarization Entangled Photon Pairs," and filed additional patents related to quantum clock synchronization over fiber networks and space-based security.
Many live conference and virtual presentations, including:
Featured in:
📰 Industry News
A recap of the major news articles in the world of space and quantum in 2022:
Commercial space companies stepped up to support Ukraine...
New space also entered areas that were previously dominated by government space agencies...
And a new Space Race is emerging with China as outlined in their "Space Silk Road" five year plan...

The race to a lunar outpost is underway between China, Europe, and the US.
Space is also emerging as a contested ground.
This new Space Race has alarmed western officials.

Quantum development continues to be egged on by new sovereign funding...

The 2022 Nobel prize in physics has been jointly awarded to three scientists that "performed

 experiments utilizing entangled photons to resolve a long-standing debate

 in the early history of quantum mechanics."