Xairos Newsletter: August 17, 2022
Aug 17, 2022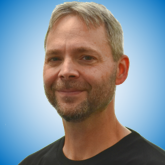 David Mitlyng for Xairos
✍️ Theme of the Week
Jack of All Trades, Master of None
GPS is the Swiss Army Knife of our modern world.
It provides position for airlines, ride sharing, location apps, farmers, satellites, and surveyors.
The timing it provides is even more critical.
All communications, financial transactions, data centers, and power grids need it.
Initially designed for the military, it now touches all aspects of our life and creates trillions of dollars of economic benefit.
But that omnipresence also prevents much-needed change; there are simply too many stakeholders with different requirements.
The main stakeholder, the Department of Defense (DOD), is slowly working on a replacement but one tailored to its specific needs.
The US Department of Transportation (DOT) is also working on a backup but is paralyzed by the wide range of requirements (see below).
Time to swap the Swiss Army Knife for a specific tool: a commercial global timing system.

Last Week's Theme: Time to Save the World
🏆 Achievements
Expanding the team, wrapping up the summer internship program, and building a Board of Advisors.
Working on overseas projects and expansion.
Hit a major milestone with the proof-of-concept (POC), now working on new algorithms, and configurations and development of terrestrial fiber, free-space, and satellite demonstrations.

Developing new commercial projects and partnerships.
🎓 The More You Know...
Jack of All Trades, Master of None Part II
A fundamental problem with GPS is that it has too many diverse users with different needs.
Any discussion about improving or replacing GPS inevitably draws in "too many cooks."
Recently, the DOT held a round table to gather industry inputs.
It went about as well as could be expected, spurring the Resilient Navigation and Timing (RNT) Foundation to issue a letter with suggestions on how to move forward:
The government has done enough studies of PNT technologies.
Government investment is essential.
DOT must lead this effort.
Government should contract for PNT services vs build and own civil PNT systems.
Implementing alternatives to GPS will address a gaping National Security vulnerability. Not having these capabilities allows the United States to be held hostage by threats to GPS.
Meanwhile, the DOD is also working on a replacement leveraging multiple PNT technologies.
But, according to a recent Government Accountability Office (GAO) report, this may be slowing progress: "efforts to develop multiple alternate PNT efforts have interdependencies that could impact the overall effort. If one effort is delayed or has technical problems, it would likely affect DOD's overall ability to have resilient PNT."

To learn more, please email us or schedule a meeting here.