Xairos Newsletter: December 20, 2021
Dec 20, 2021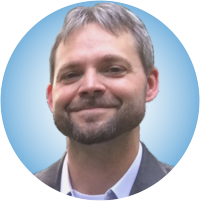 David Mitlyng for Xairos
🏆 Achievements
Submitted a National Science Foundation (NSF) proposal with our university partner, and now prepping for a slew of new solicitations in the new year: NIST Phase I (expected January 14), NASA SBIR (expected January 6) and Air Force X22.1 CSO, DoD SBIR 22.1 and STTR 2022.A.
Preparing a new patent and presentation for Photonics West.
Building up our Advisory Board and hardware partnerships to be announced in the new year.
Virtually attended the TC Sessions: Space 2021. Lots of good insights about a big year in space, including a flurry of SPACs, mergers and acquisitions ("You can't spell space without SPAC"), the first steps towards space tourism, and ambitious plans among space startups to remove orbital debris, monitor climate change, and improve on GPS using entangled photons.
Working on the usual end-of-the-year wrap up, including planning for 2022, internal account reviews, and insurance audit.
🎓 The More You Know...
Previously we highlighted online quantum and timing and synchronization resources.
Here are some quantum communication articles for your holiday reading list:
And if you need a stocking stuffer, here are some good introductory books about quantum physics:

To learn more, please email us or schedule a meeting here.