Xairos Newsletter: July 15, 2022
Jul 15, 2022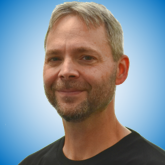 David Mitlyng for Xairos
✍️ Theme of the Week
Commercial Space Steps Up
Wow! The images from the James Webb Space Telescope (JWST) are spectacular.
But the world's largest space telescope is delivering more than just $10B background screens.
JWST could solve mysteries about the origins of the galaxy and detect planets capable of supporting life.
Projects like this highlight the NASA mission to "explore the unknown in air and space, innovate for the benefit of humanity, and inspire the world through discovery."
Notice that this mission does not say anything about building rockets or satellites.
Commercial space companies can do that just fine, thank you.
Consider that, within days of launching JWST, NASA quietly announced it was retiring the ISS.
NASA has better priorities than maintaining the single most expensive item ever built, and "the private sector is technically and financially capable of developing and operating commercial low-Earth orbit destinations."
Military space is also looking to the commercial sector. For example, Starlink's resiliency in Ukraine has frustrated Russia, impressed the Pentagon, and alarmed China.
By handing off to commercial space, government agencies can focus on their core missions.
Next up: GPS.

Last Week's Theme: The Move to Zero Trust
🏆 Achievements
Working to expand the team and add Quantum and Timing experts to our Board of Advisors. Announcements coming soon.
Conducted a survey of potential office/lab space and looking at options for our first overseas office.
Progress on the proof-of-concept (POC) hardware development continues. Goal is to meet key development milestones within this month.
Kicked off the Xairos Summer 2022 Internship program this week with four future leaders. The goal is to provide mentorship and experience working within a space and quantum startup.

Developing new government projects and commercial partnerships.
🎓 The More You Know...
There have been reports about private investment cooling down due to recession worries.
But there are signs that government funding and funds for dual use technology could pick up the slack.
Consider the following:

To learn more, please email us or schedule a meeting here.