Xairos Newsletter: May 3, 2022
May 3, 2022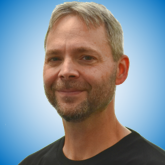 David Mitlyng for Xairos

🏆 Achievements
Working on building a quantum clock synchronization (QCS) demonstration system. The design phase is mostly complete, and all major components are ordered.

Welcome Alexandra Pinto to the team! Alexandra brings physics, data science, and system design experience to help us architect our global timing system.
Looking to further expand the team and add Quantum and Timing experts to the Advisory Board. Announcements coming soon.
Preparing for the upcoming Workshop on Synchronization and Timing Systems conference, where experts "shed light on the diverse and exciting needs for sync and timing innovation."
New IP under development.
Evaluating new business opportunities, including the recently released DoD 2022.B and 2022.2 topics.
🎓 The More You Know...
Most communications today is encrypted.
For almost all cases this encryption is based on the use of public key cryptography. The security of public key cryptography relies on mathematical problems that are believed to be computationally intractable even using massive supercomputers. For decades, the use of public key cryptography has been implemented via a system known as public key infrastructure (PKI).
But a large enough fault-tolerant quantum computer could break PKI, so the race is on for a replacement.
There are two potential options: quantum key distribution (QKD), which requires unique hardware but is potentially more secure, and post-quantum cryptography (PQC), which is essentially a new form of PKI.
PQC uses new mathematical problems that are believed to be intractable even with quantum computers. Since it's a form of public cryptography, PQC is software based and therefore much cheaper and easier to implement within current networks.
There are companies building QKD systems with commercial hardware and networks already available. But QKD is still in the early adoption phase, with system cost and scalability a barrier to deployment. 
PQC, on the other hand, will be easier to implement once a standard has been adopted. In the US, this process has already started, though the security of some of the PQC options have been challenged. 
Xairos is focused on secure, high precision time transfer​, not on key distribution. Performing time transfer beyond GPS precision already requires unique hardware, and current methods are insecure.

To learn more, please email us or schedule a meeting here.