Xairos Newsletter: October 11, 2021
Oct 11, 2021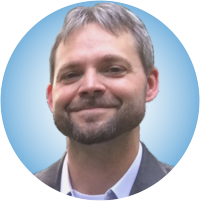 David Mitlyng for Xairos
✍️ Theme of the Week
A Brief History of Time (Synchronization)
The concept of time is as old as civilization itself. But only recently have we become obsessed with relative time, or the synchronization between clocks.
In the old days time synchronization was not critical. TV and radio were broadcast on one-way analog signals and radio communications was "push-to-talk".
Clocks would still drift but they were set manually. If you are old enough you may remember listening for the radio DJ to announce the time or even calling a hotline.
But then we entered the digital age. Analog transmissions moved to digital modulation, and one-way broadcasts were replaced by multi-party communication and data networks.
These increasingly complex networks required synchronization for the efficient movement of data, analogous to how timed traffic lights move traffic more efficiently.
Fortunately, there was a timing signal available right as this transformation was occurring, courtesy of GPS.
But GPS was not built for this - it was a happy accident that is well overdue for a replacement.

Last Week's Theme: Tragedy of the Commons
🏆 Achievements
Received a commissioned report from PrimeLime "Quantum Timing Applications for 5G Networks", providing insights on applying our time solution for future 5G networks.
Participated in the Quantum Startup Space in Colorado panel, discussing the growth of quantum startups and Colorado's development of the Quantum Front Range.
Signed a Memorandum of Understanding (MOU) with a major satellite partner to work together on joint projects leveraging their satellite expertise.
Working on an agreement with quantum research lab at a major university that will allow us to develop new solutions for timing across constellations and deep space missions.
Prepping responses for National Science Foundation (NSF), NASA and Defense Advanced Research Projects (DARPA) solicitations.
📰 Industry News
The White House Office of Science and Technology Policy (OSTP) met with representatives from quantum information technology companies, including ColdQuanta, AWS, Google, Microsoft, Boeing, Rigetti, and many others. The summit highlights the push within the US government towards "accelerating fundamental and applied uses of quantum information science, and bringing quantum technologies to fruition."
The summit was led by the National Quantum Coordination Office (NQCO), which was recently created by the National Quantum Initiative Act of 2018 and coordinates quantum activities across the US.
The NQSO released a report, The Role of International Talent in Quantum Information Science, highlighting the need to bring in global quantum talent to support these efforts.
🎓 The More You Know...
Earlier this year we decided to evaluate the commercial opportunity for our timing technology.
The obvious market: 5G telecommunication networks.
After all, the telecommunication sector uses 90% of the 2.4 million timing and sync (T&S) units that are tied to a GPS signal. It also consumes over 400,000 new units per year.
But this is a challenging market, so we hired PrimeLime to provide consulting services while preparing their "Quantum Timing Applications for 5G Networks" report.
One their suggestion we are getting more engaged with 5G standards and industry organizations like the Alliance for Telecommunications Industry Solutions (ATIS) and the Resilient Navigation and Timing (RNT) Foundation.

To learn more, please email us or schedule a meeting here.