Xairos Newsletter: September 9, 2022
Sep 9, 2022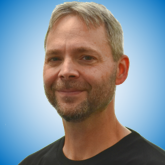 David Mitlyng for Xairos
✍️ Theme of the Week
GTS vs GPS
Despite the name, Global Positioning System (GPS) provides more than position; it also provides time.
The GPS architecture requires that multiple satellites are in view to resolve both position and time together.
The weak signals work well in an open field - not so well in urban canyons or behind walls.
Fortunately, there isn't a critical need for position knowledge if you are inside a building; you should already know where you are.
But accurate timing is absolutely critical inside data centers and deep in network server rooms.
To address this, a complex time distribution network is necessary, enabled by a multi-billion-dollar ecosystem of timing and synchronization hardware providers.
But on the outer shell of these spaghetti networks is still a Grandmaster Clock tied to GPS.
When GPS falters, the whole timing network degrades.
And all the network engineers can do is hold their collective breath until it comes back.
A true Global Timing System (GTS) is much more than just satellites.

Last Week's Theme: GTS
🏆 Achievements
Seed round is closing September 30! We will hold a series of investor Q&A sessions this month. There is still an opportunity to invest so please contact us if you would like to attend.
Proof-of-Concept (POC) complete! Using funds received in May we sought to build a quantum clock synchronization (QCS) POC to help us develop our software and algorithms.

With this success we will expand the POC capabilities into a modular testbed ahead of developing a traveling demonstration unit and our first QCS satellite.

Board of Advisors is in place! Names and bios to be announced next week.
Working on overseas projects and partnerships with a busy travel stretch through the end of the year.