Xairos Newsletter: January 11, 2023
Jan 11, 2023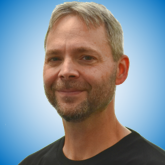 David Mitlyng for Xairos

✍️ Theme of the Week
...Looking Forward
GPS has been a cornerstone for the modern world for nearly four decades.
All financial transactions, communications, data centers and power grids rely on timing from GPS.
And that will continue – GPS and other GNSS systems are critical for global navigation and timing.
But there are future needs that they cannot address:
It's 2023 and the future beckons.

Last Week's Theme: Looking Back…
🏆 Achievements
Shaking off the holiday hangover and working towards our new year plans.
Seed funding round has closed! With the proceeds we built a successful Proof-of-Concept (POC), expanded our team, stood up a Board of Advisors, attended conferences, and met potential customers as part of honing a commercial go-to-market strategy.
Now planning for our next raise to fund a quantum timing testbed, grow the team, develop our first satellite, and open our office. As part of this we will announce our next investor update presentation soon!
Preparing new partnership and proposals.
Received Notice of Allowance for our core patents and working on additional patents.