Xairos Newsletter: July 6, 2023
Jul 6, 2023

✍️ Theme of the Week
Independence Day
While America celebrated Independence Day, the rest of the world was declaring its own form of independence.
Not long ago space was the domain of a few countries and international consortiums. But there is a new Space Race brewing that is reshaping the landscape. The new space era has reduced access to space by two orders of magnitude and has spawned demand for sovereign space systems. To wit:
But the real shift is the break from dependence on governments, as commercial space companies have taken over activities traditionally done by government agencies.
We hold these truths to be self-evident: space belongs to everyone.

Last Week's Theme: Time-of-Flight
💼 Conferences
Small Satellite, August 5 – 10, Logan, Utah
Euroconsult, September 11 – 15, Paris, France
APSCC, October 10 – 12, KL, Malaysia
ITSF, Oct 30 – Nov 2, Antwerp, Belgium
UK National Quantum Technologies Showcase 2023, Nov 2, London, UK
SLUSH, Nov 30 – Dec 1, Helsinki, Finland
🎓 The More You Know...
GPS remains the dominant GNSS, with nearly 8 billion receivers worldwide (one for every human on Earth), and a foundational role in all modern travel, communications, and network infrastructure.
But that ubiquity has a downside. A large-scale outage would wreak havoc with transportation, financial markets, communication networks and power grids across the globe, which has spurred other countries to declare independence from GPS.
China recalled their "Unforgettable Humiliation" as an incentive to build BeiDou. India's break was triggered by "US denial of GPS during the Kargil Conflict in 1999." Europe is concerned that 10% of their GDP relies on a system with "inherent shortcomings which could be compromised by a malicious actor."
A new European report is tracking new development efforts in Europe (Galileo), China (BeiDou), Russia (GLONASS), Japan (QZSS), India (IRNSS), UK, Korea (KASS), and Africa (ANGA).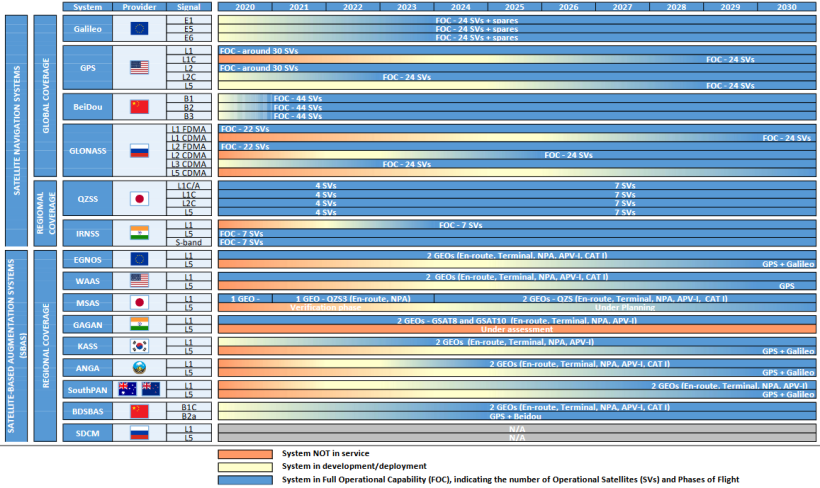 And even in the US there is a push is to develop a commercial GNSS solution to "take the bullseye off of GPS."

To learn more, please email us or schedule a meeting here.