Xairos Newsletter: June 1, 2022
Jun 1, 2022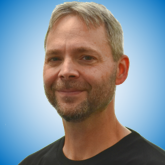 David Mitlyng for Xairos
✍️ Theme of the Week
Long Distance Synchronization
Synchronization is easy for clocks in close proximity.
In fact, collocated systems tend to self-synchronize. This is why soldiers don't walk in formation over bridges.
Clocks that are separated, but connected within a local network, can be synchronized with local time transfer techniques like Precision Time Protocol (PTP). 
But synchronizing two clocks separated by large distances are more challenging.
Terrestrial networks have a lot of "hops" between nodes that add to a timing budget.
Hence the importance of GPS, the world's first global time distribution system.
But GPS has an accuracy ceiling of 30 nanoseconds, which isn't good enough for future networks.
NIST has even launched a service to double that accuracy for a steep fee.
Space is the only way to provide global timing.

Last Week's Theme: Space + Time
🏆 Achievements
Last chance to join our Spaced Ventures fundraise! It closes tomorrow (Thursday, June 2) at 10 pm ET with a closing livestream at 2 pm ET. Please join us using this link to register.

With this livestream we will show off the progress on our quantum clock synchronization (QCS) demonstration system and plans for future development.

Wrapping up meetings at the ISC High Perfomance Computing conference in Hamburg, Germany. Also lots of good information from the virtual NASA Aeronautics Research Institute (NARI) PNT Workshop.
In discussion with prominent industry experts to expand the team and add Quantum and Timing Advisors to our Board.

Also developing a research partnership with a university quantum research lab, as well as commercial partnerships.

Announcements coming soon.