Xairos Newsletter: June 8, 2022
Jun 8, 2022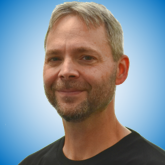 David Mitlyng for Xairos
✍️ Theme of the Week
Four Core Beliefs
The problem we are solving is informed by these central tenets:

Last Week's Theme: Long Distance Synchronization
🏆 Achievements
Xairos featured in a Case Closed article "GPS is Ripe for Disruption."
Follow up from meetings at the ISC High Performance Computing conference in Hamburg, Germany.
Preparing for meetings at Quantum.Tech Boston and Quantum 2.0 next week in Boston. Drop us a line if you are attending!
In discussion with prominent industry experts to expand the team and add Quantum and Timing Advisors to our Board.

Developing a research partnership with a university quantum research lab, as well as commercial partnerships.

Announcements coming soon.