Xairos Newsletter: May 10, 2022
May 10, 2022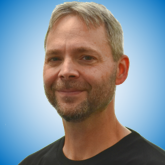 David Mitlyng for Xairos

🏆 Achievements
Continuing the quantum clock synchronization (QCS) demonstration system design, build and test.

Attending the Workshop on Synchronization and Timing Systems. This year's theme is "The Expanding Spectrum of Timing" because "timing is everywhere."
New IP under development.
Looking to further expand the team and add Quantum and Timing experts to the Advisory Board. Announcements coming soon.
Evaluating new business opportunities.
🎓 The More You Know...
How did GPS get to a dominant position in commercial receivers for the world?
GPS came first, but there are newer navigation systems like Galileo, BeiDou, and QZSS that claim to offer better accuracy.
The majority of consumer devices contain a chip that acquires GPS first, then may use other signals to better hone their accuracy.
GPS has a C/A code that "is almost perfectly designed for good acquisition sensitivity...that's why GPS dominates the GNSS landscape."
When a positioning device (like your smartphone) connects to a network, the additional data provides assisted positioning from these other sources.
But Moore's law is in effect - as processing power gets cheaper, GPS leadership may be ceded to these other sources.

To learn more, please email us or schedule a meeting here.