Xairos Newsletter: May 19, 2022
May 19, 2022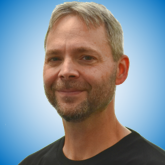 David Mitlyng for Xairos

🏆 Achievements
Continuing work on the the quantum clock synchronization (QCS) demonstration system.

Featured in a

KingsCrowd interview

:

"

Most people don't realize that the Global Positioning System (GPS) does much more than provide location services via satellite. GPS also serves as a highly specific timekeeper that can track each billionth of a second across the planet. But experts across industries are raising a red flag that the GPS system is susceptible to collapse, which could have catastrophic global consequences."
Follow up from three conferences with potential partners and customers:
New IP under development.
Looking to further expand the team and add Quantum and Timing experts to the Advisory Board. Announcements coming soon.
Evaluating new business opportunities.
🎓 The More You Know...
The economic value of GPS was highlighted at a Geospatial World Forum panel last week.
"In 2021, GNSS & EO downstream market generated 200 billion euros in revenues and are set to reach almost half a trillion over the next decade," according to Rodrigo da Costa, Executive Director at EU Agency for the Space Programme (EUSPA).
"Just in the US alone, GPS is approaching $1T in terms of economic impact and is doubling every 2-3 years. But it is a single point of failure," agreed Gillian Smith, Vice President of Marketing at NextNav.
Separate reports estimate that a GPS outage would cost the US economy $1B a day, and the UK economy over 1B GBP per day.
And even though GPS is so embedded in our modern world, there are drawbacks.
Recent news that Russian fighter pilots are using GPS receivers explains why some within the military are reluctant to give better performance to commercial devices.


To learn more, please email us or schedule a meeting here.