Xairos Newsletter: November 22, 2021
Nov 22, 2021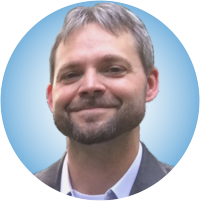 David Mitlyng for Xairos
🏆 Achievements
Notified of a grant selection, with more details to come.
Preparing for a busy stretch to close out the year:
Working on National Science Foundation (NSF) proposals with our university partner.
New partnerships are in work, including another university Research Collaboration.
🎓 The More You Know...
Interesting discussions at the "Protecting GPS Satellites, Signals, and America" conference from a range of US policy experts, including the following quotes:

"Some aspects of GPS are probably more critical than others, so I would submit that the timing signal is probably the single most important one, and so in having a diversity of ways of getting timing signals, either as replacement of or into a challenging environment would therefore be a higher priority on the stack.
What I would not encourage is the government going out and contracting and trying to build one of these things (an alternative to GPS) itself. The government didn't pave the National Highway system.
We probably should be looking for faster cycle time from the private sector, but the government can incentivize that."
Dr. Scott Pace, GWU, Space Studies Institute; Former Executive Secretary, US Space Council

"And when I looked at where the single points of failure were in this system, if you want to call it that, in which Russia and the United States are entangled, one that stood out immediately was our GPS vulnerability.
In case we had forgotten that these systems are not invulnerable, that we are highly dependent on them, and that in the context of a confrontation between Russia and the West over a place like Ukraine, a place that the Russians believe is absolutely existentially vital to them, they wanted to remind us that that confrontation might not go the way we want it to go."
George Beebe, VP for Studies, Center for the National Interest; Author "The Russia Trap"

"The Department of Homeland Security has determined that GPS signals are needed by 13 of the 16 critical infrastructure sectors. But unfortunately GPS signals are very weak and easy to disrupt. Unless GPS services are quickly restored, backup timing, equipment, networks and digital broadcasts begins to desynchronize. And one of the worst impacts of a prolonged disruption is that most US telecommunications networks will be severely disabled within 24 hours."
Greg Winfree, Director, Texas Transportation Institute, Former Asst Secretary, US Department of Transportation

To learn more, please email us or schedule a meeting here.